The News Print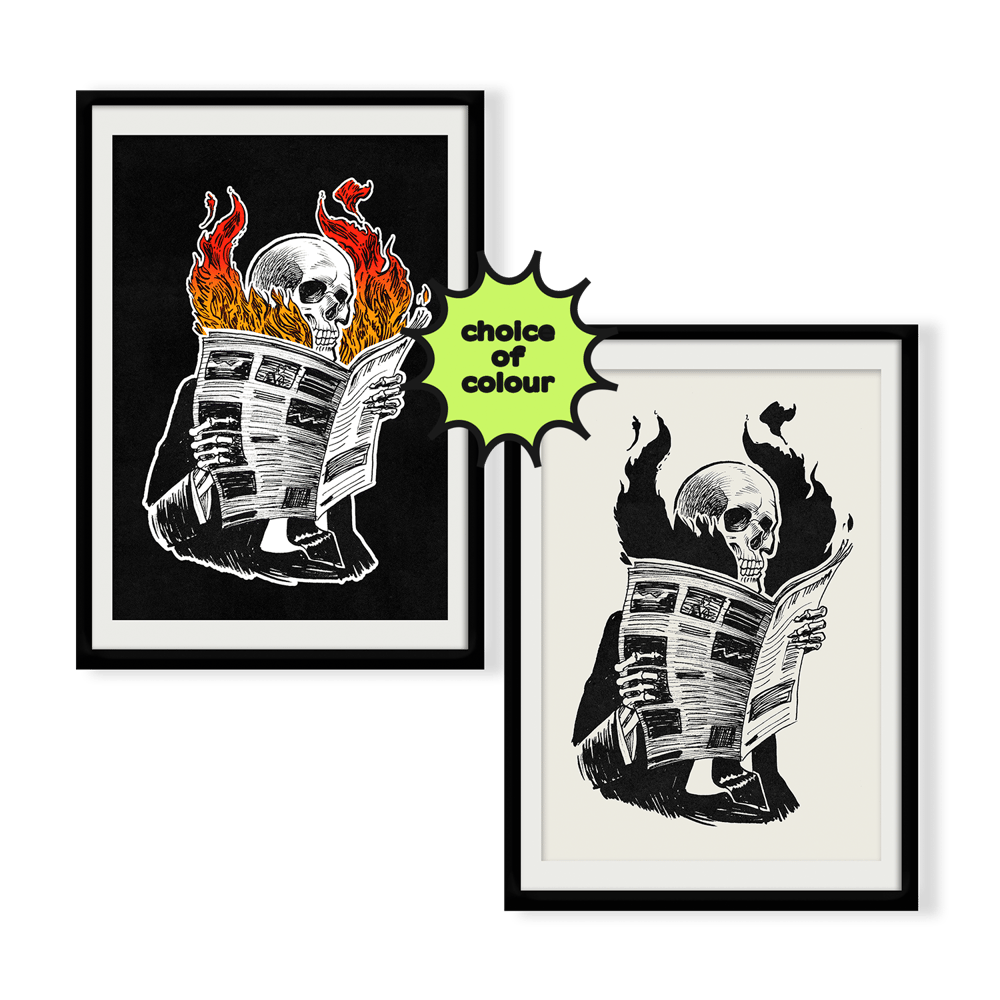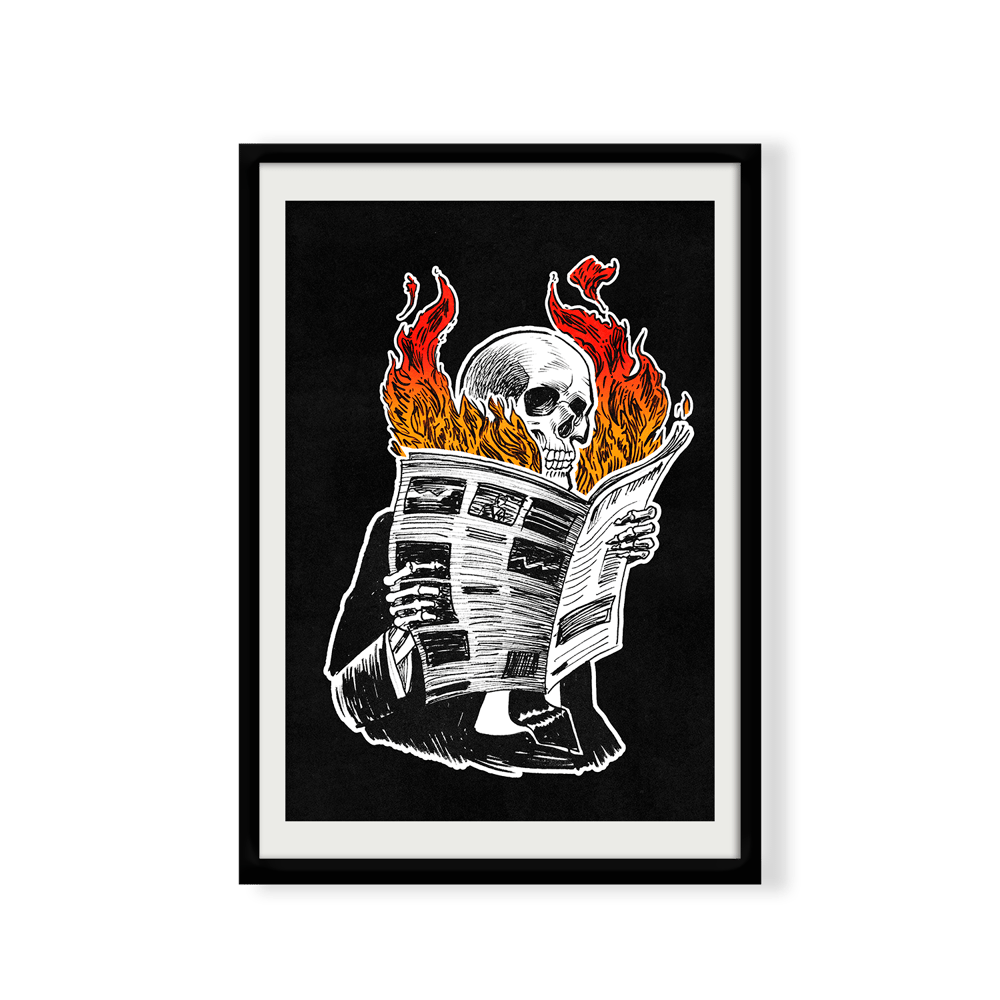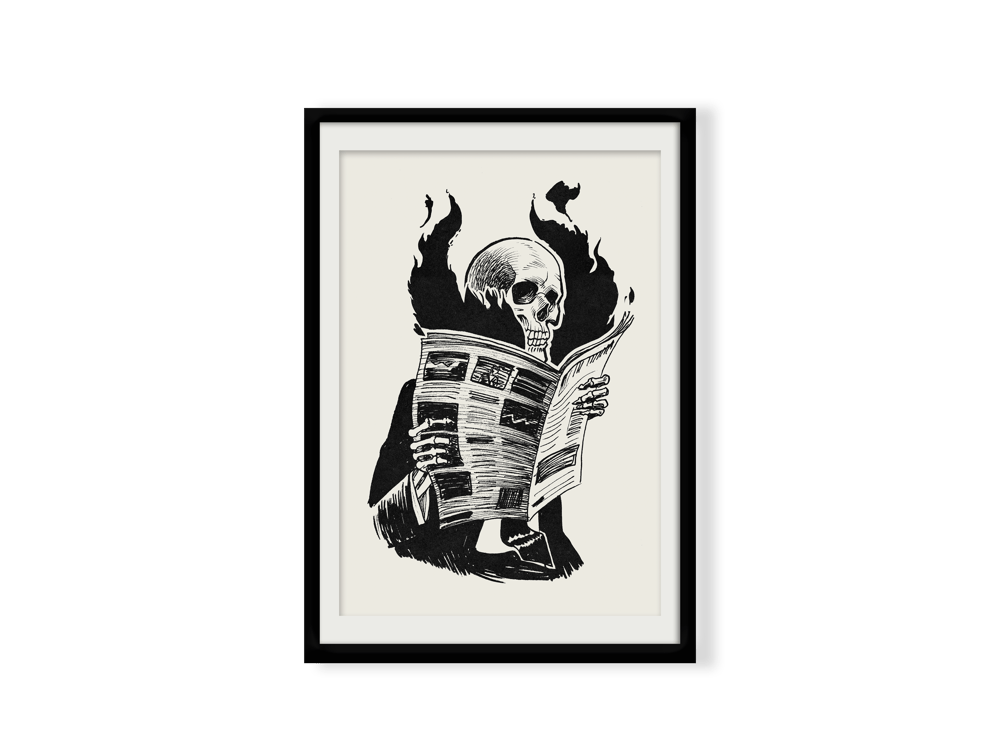 Printed on 250gsm paper and A4 in size. (8.27 × 11.69 inches)
Only doing a limited run of these. once they're gone, they're gone!
---
CHOOSE YOUR COLOUR! Either black (the one with orange flames) or white.
---
A-GRADE: Mint condition, as new
B-GRADE: B-Grade prints have bent corners and/or a small dent in the design. They would look fine in a frame, or just less noticeable put on the wall. Selling at a reduced price because of the damage!
—-
You will be notified of despatch via email.
Your print(s) will be sent in a biodegradable protective sleeve in a hardback envelope.
(Frame not included - just for mockup purposes) :-)
--------
Despatched from the UK. Shipping worldwide!