So Smile! Sweatshirt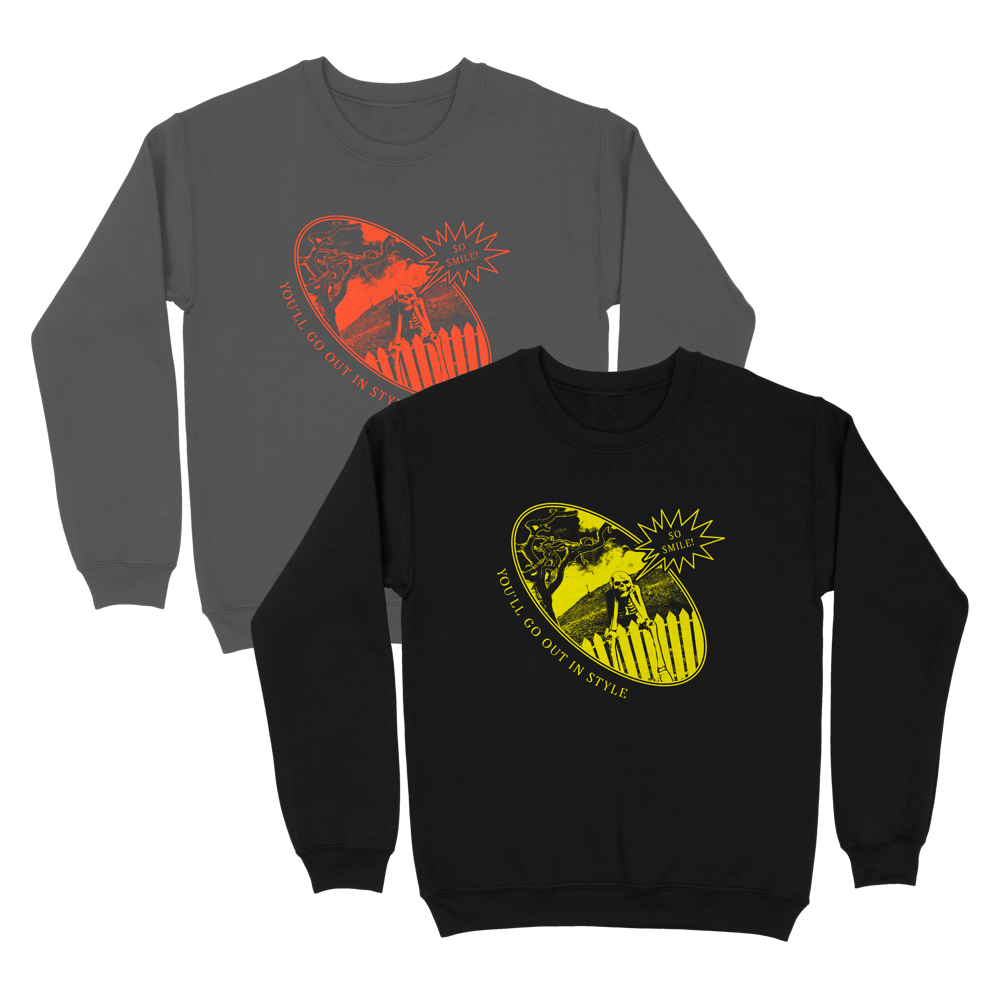 · NEW! Every order you place is carbon offset! A tree will be planted when you check out, thanks to Tree-Nation! You'll get a receipt about your new sapling after purchase. 🌳
· Ships worldwide.
- INFO -
· Available in grey + orange, or black + yellow.
· Unisex sweatshirt, drop shoulder style.
· 80% ringspun cotton, 20% polyester.
· Printed design on the front of the sweatshirt.
· Shipped in 100% plastic free packaging.
· Adult sizes only. See size guide!
Like the design but don't like the colour, or what it's printed on? Drop me a message and we can work out a custom order!
- CARE INSTRUCTIONS -
· Wash sweater inside out in cold water on a gentle cycle.
· Tumble dry low, or air dry.
· Don't use bleach or fabric softeners!
· Don't dry clean + avoid ironing the design.
- SHIPPING -
· Despatched from the UK, 3-7 working days after you place an order.
· Ships separately from pins, journals and blankets.
Got another question? Check our FAQs!