prettier jesus sweatshirt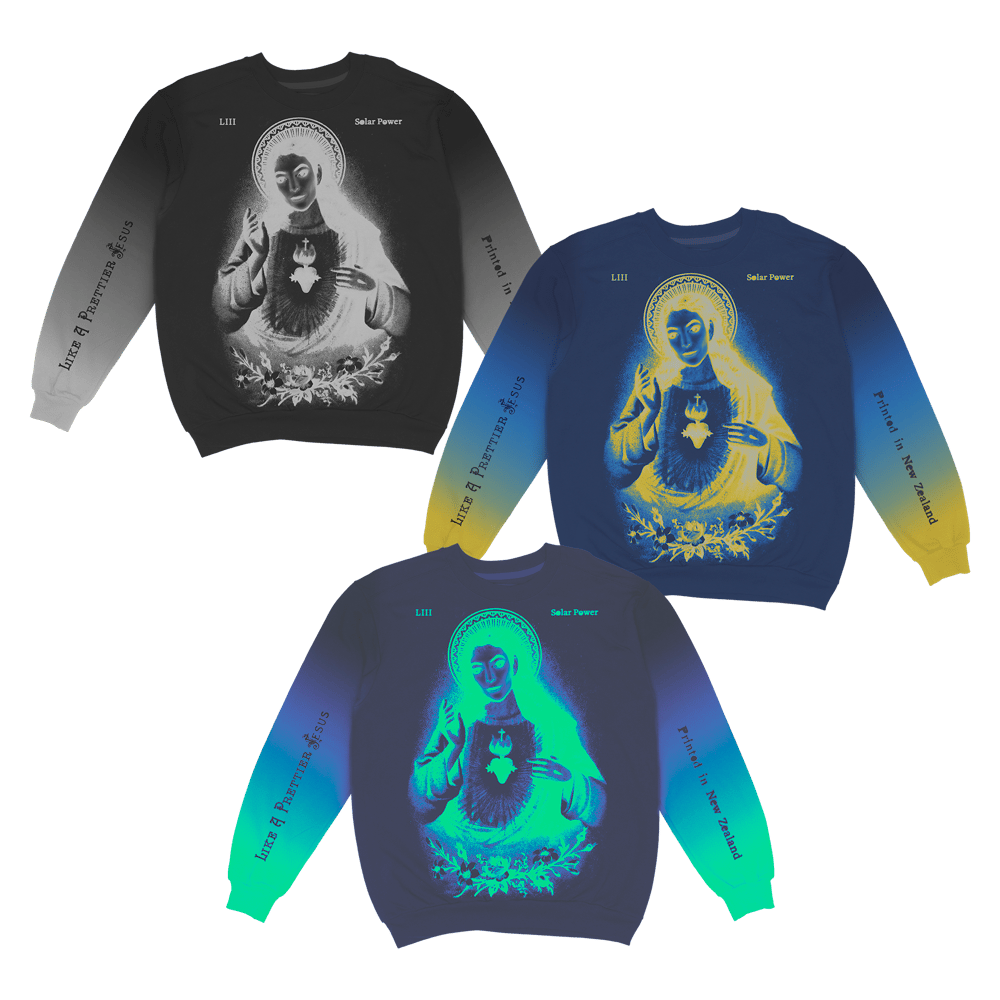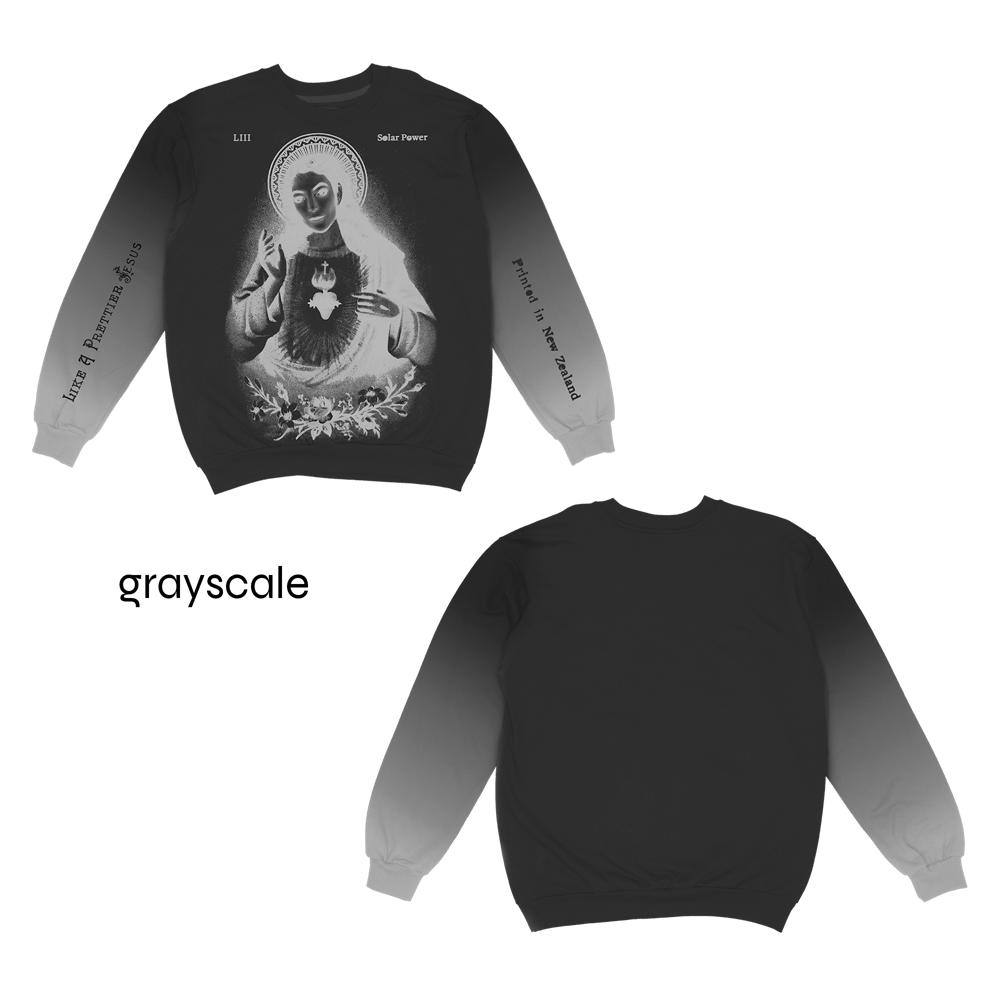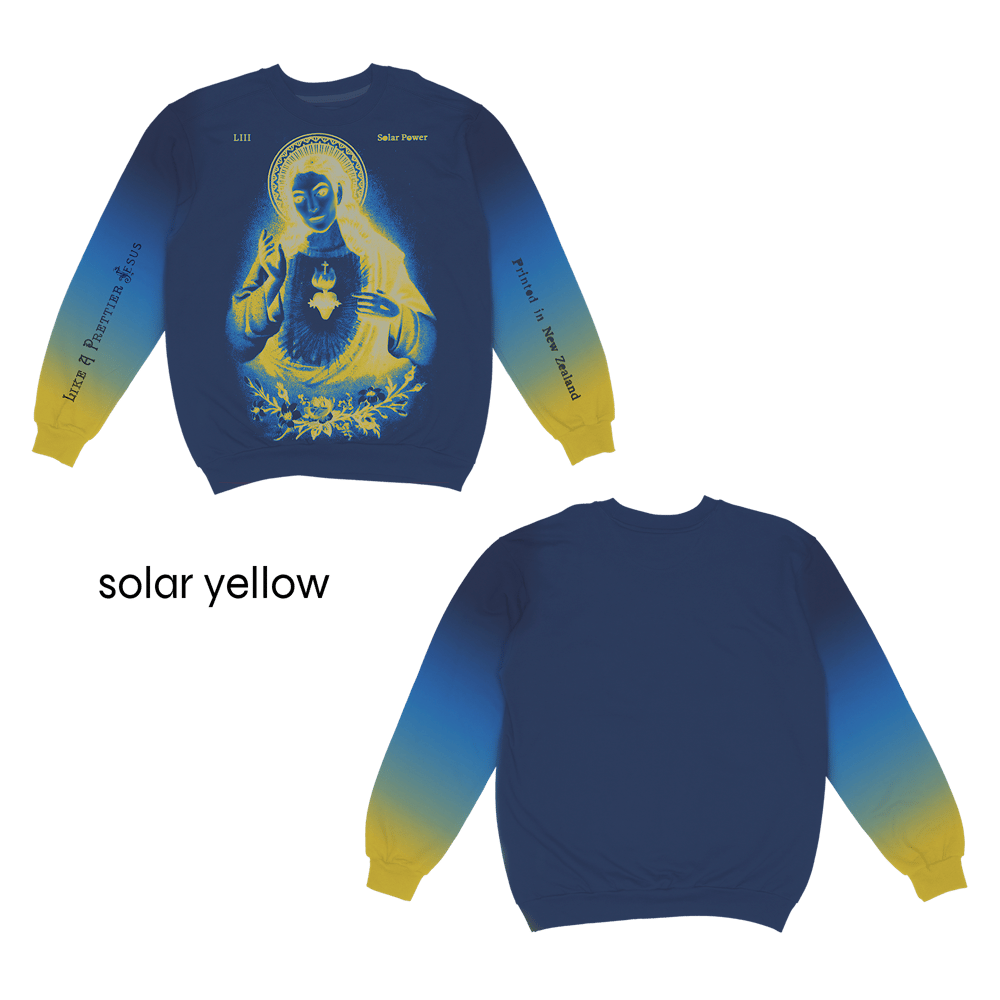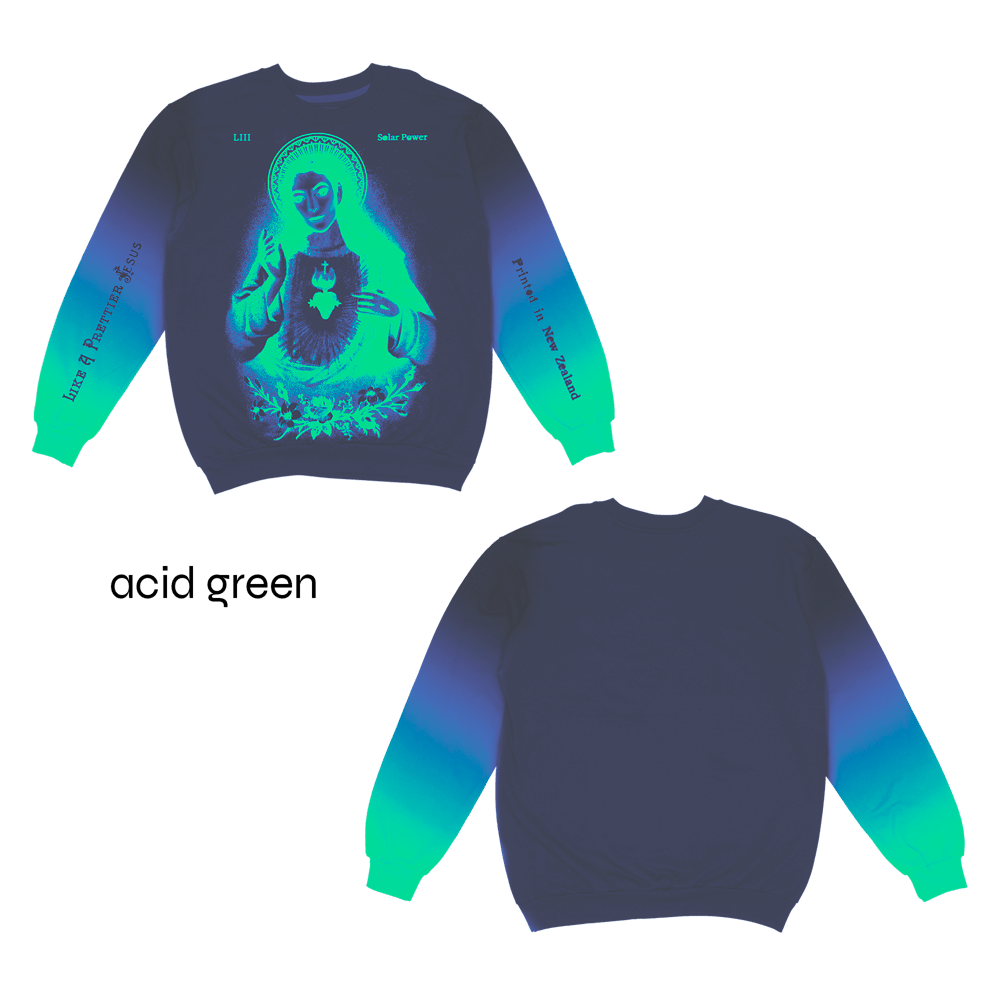 AVAILABLE IN 3 COLOURWAYS!
- grayscale
- solar yellow/blue
- acid green/navy
--------
· crewneck sweatshirt with set-in sleeves - lined so it's warm + fleecey on the inside!
· 86% polyester, 14% cotton
· SIZING: runs from XS-2XL. true to size! sizing table below.
· full cover print. gradient runs up the backs of the sleeves too!
· plain colour back
· these sweatshirts are printed in america and dispatched from there.
-- if you live outside of the USA, you shouldn't be charged any import taxes - i wasn't (and i'm in the UK) - but i can't 100% guarantee that.
· you will be notified when your order is despatched
· if you need info about order progress, i can give you updates!
· orders with pins, prints or tarot ship separately
--------
CARE INSTRUCTIONS:
do not dry clean; do not iron; tumble dry: low heat; do not bleach; machine wash: cold (max 30C or 90F)
--------
SIZING TABLE: